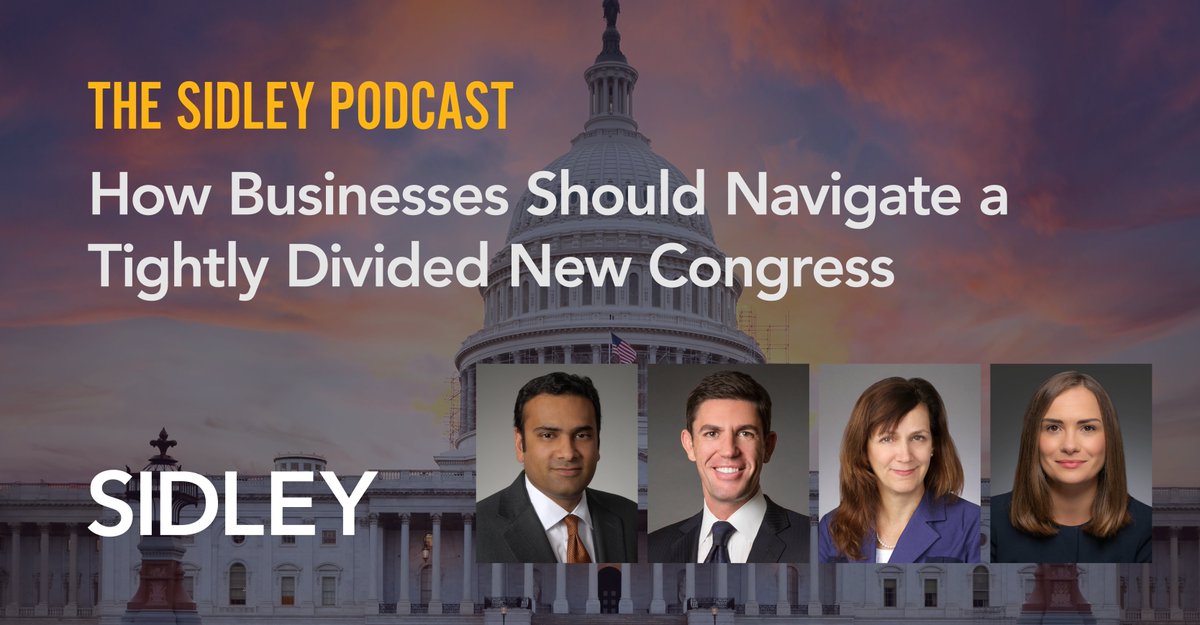 Feb. 23, 2023
After a contentious State of the Union Address, President Joe Biden faces off against a divided United States Congress over the debt ceiling. The business world is paying very close attention. Will Speaker Kevin McCarthy be able to corral his slim House majority? Are any compromises possible, and can any legislation actually pass? Join The Sidley Podcast host and Sidley partner, Sam Gandhi, as he speaks with three of the firm's thought leaders on Congress — Michael Borden, Pattie DeLoatche and Brittany Bolen. Together, they discuss congressional priorities for 2023 and the potential impact on businesses.
Michael is a partner in the firm's Washington, D.C. office and leads the Government Strategies practice. He offers counsel to clients facing complex and high-stakes challenges involving congressional investigations, legislation and government regulation.
Pattie is a senior policy advisor in Sidley's Washington, D.C. office and a member of the Government Strategies practice. She provides strategic advice to the firm's clients on legislative and regulatory issues before the administration, the U.S. Congress and federal and state agencies.
Brittany is counsel in the firm's Washington, D.C. office and a member of the Environmental and Government Strategies practices. She advises clients on a wide range of environmental regulatory and policy matters across the executive branch and on Capitol Hill.
Executive Producer: John Metaxas, WallStreetNorth Communications, Inc.