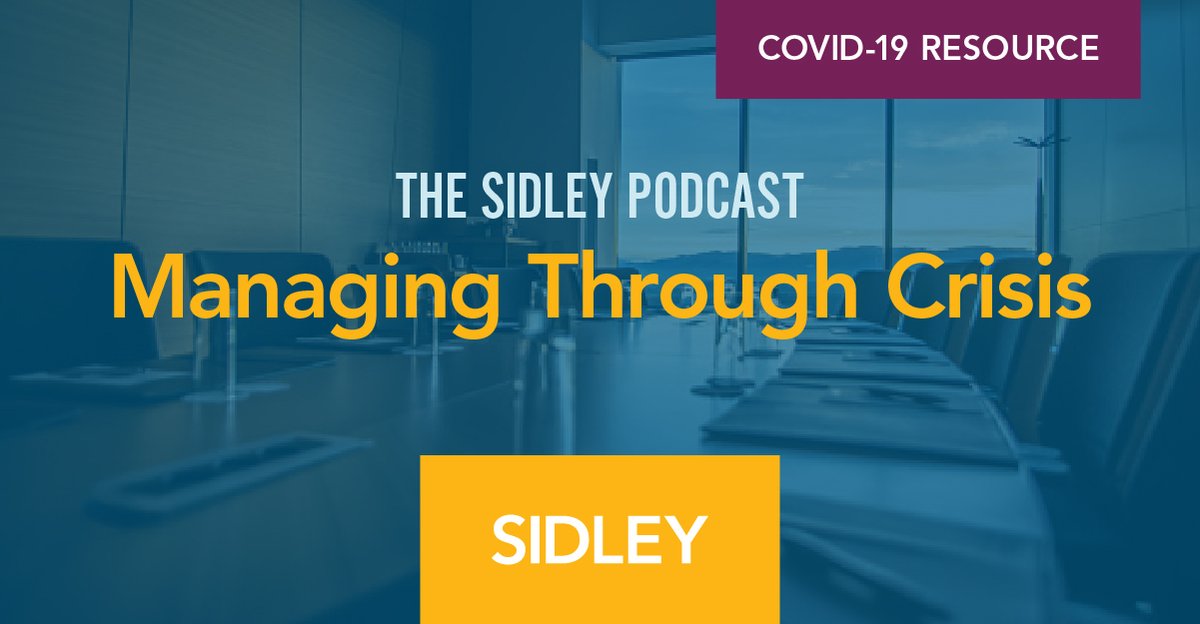 An informed discussion of how boards can navigate COVID-19
The COVID-19 virus is spreading around the world and is officially a pandemic. With global markets falling to their lowest since the financial crisis, fears of a recession have increased. As companies scramble to deal with this rapidly evolving and dangerous reality, how do boards of directors react? How do they navigate an M&A transaction or avoid litigation? Our latest episode of The Sidley Podcast grapples with those questions and many others. Join host and Sidley partner Sam Gandhi as he speaks with two of Sidley's thought leaders on the critical issues that boards face—Yvette Ostolaza, global practice co-leader of Sidley's Litigation group, and Brian Fahrney, global practice co-leader of Sidley's M&A and Private Equity group. Together, they address what businesses can do in anticipation of the challenges ahead.
Executive Producer: John Metaxas, WallStreetNorth Communications, Inc.