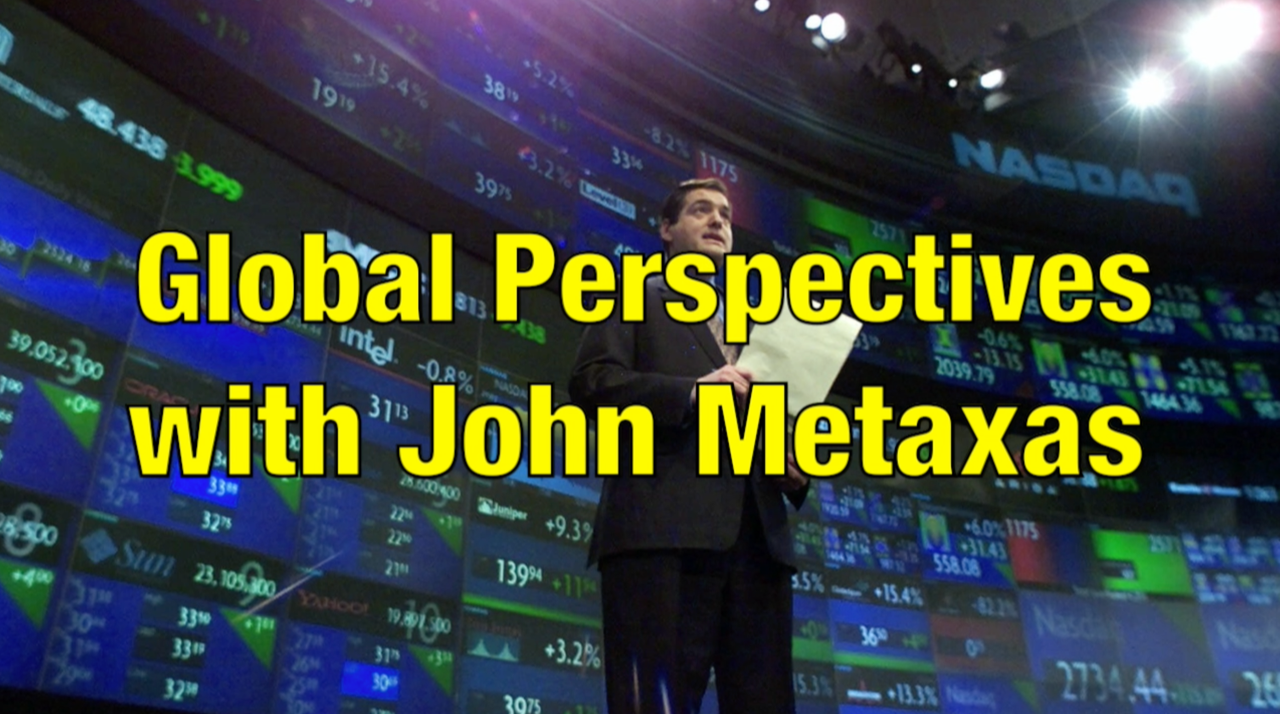 Podcast also available on Apple Podcasts: 
Podcasting with John Metaxas
As the Michael Flynn legal drama comes to its denouement, the media narrative has focused on his guilty plea to lying about conversations with the Russian ambassador and the Justice Department's late decision to seek to drop charges against Flynn. But Flynn's other foreign entanglement, with Turkey, may be even more significant to U.S. security, foreign policy and democracy. In a wide ranging interview, John Metaxas speaks with Dr. Elizabeth Prodromou of the Fletcher School of Law and Diplomacy at Tufts University about Flynn's admitted lobbying for Turkey, his advocacy for the extradition of a Turkish cleric living under political asylum in the United States, and Turkey's role as a destabilizing force within NATO.
Topics covered:
1:05 Why is the Flynn/Turkey connection so important?
2:20 What does this connection tell us about U.S. democracy?
4:36 Who is Fetullah Gulen?
6:56 Tell us about Gulenist schools opened around the world and in the United States.
9:30 What's happening to many of those Gulenist schools around the world since the falling out between Erdogan and Gulen?
11:44 What are students learning at Gulenist schools in the United States?
13:34 Compare your nuanced description of Gulen with Flynn's more one-sided portrayal in his op-ed in The Hill.
15:29 Would there be any justification in extraditing Gulen, as Flynn advocated?
17:00 Will we ever know whether Gulen was involved in the coup attempt against the Turkish government, as Erdogan alleges? And will we ever know where Gulen gets his funding?
19:00 Why is Turkey and what's happening there important to the United States from a geopolitical point of view?
22:45 What is the status of Turkish forces that have encamped on Greek territory along the Evros River?
25:00 What are the implications of Turkish deployment of Russian S-400 missiles for U.S. nuclear weapons located at the Incirlik air base in Turkey?
26:52 President Trump has said he has a conflict of interest because he has a major building in Istanbul. He was willing to appoint Flynn as National Security Advisor despite his ties with the Turkish government. And he effectively gave Erdogan the "green light" to invade northern Syria in a phone conversation. What role does the Trump Administration play in all of this?
30:33 Discuss any apparent "carte blanche" given to Turkey in the light of the beating of U.S. citizens in Washington D.C. by Erdogan's security detail.
32:24 What do Turkey's soft power probings into the United States tell us about what's happening to American democracy?
37:24 What is the status of the re-democratization movement within Turkey?
40:27 Why has Flynn's Turkey connection not been central to the media narrative in the United States?
Dr. Elizabeth H. Prodromou is a faculty member at The Fletcher School of Law and Diplomacy at Tufts University, where she directs the Initiative on Religion, Law, and Diplomacy. She is non-resident Senior Fellow and Co-Chair of the Working Group on Christians and Religious Pluralism in the Middle East, at the Center for Religious Freedom at the Hudson Institute, and was non-resident Senior Fellow in National Security and the Middle East, at the Center for American Progress. She is a Co-President of Religions for Peace International. Prodromou served as Vice Chair and Commissioner on the U.S. Commission on International Religious Freedom (2004-2012) and was a member of the U.S. Secretary of State's Religion & Foreign Policy Working Group (2011-2015). Her research interests focus on geopolitics and religion, with particular focus on the Middle East and Southeastern Europe.
John Metaxas is an award-winning broadcast journalist for WCBS and Bloomberg Radio and previously anchored and reported for CNN, CNBC and WCBS-TV. John is an attorney and graduate of Columbia Law and Journalism. He is a member of SAG-AFTRA and serves on the union's national broadcast steering committee. He podcasts on Apple and at JohnMetaxas.com.