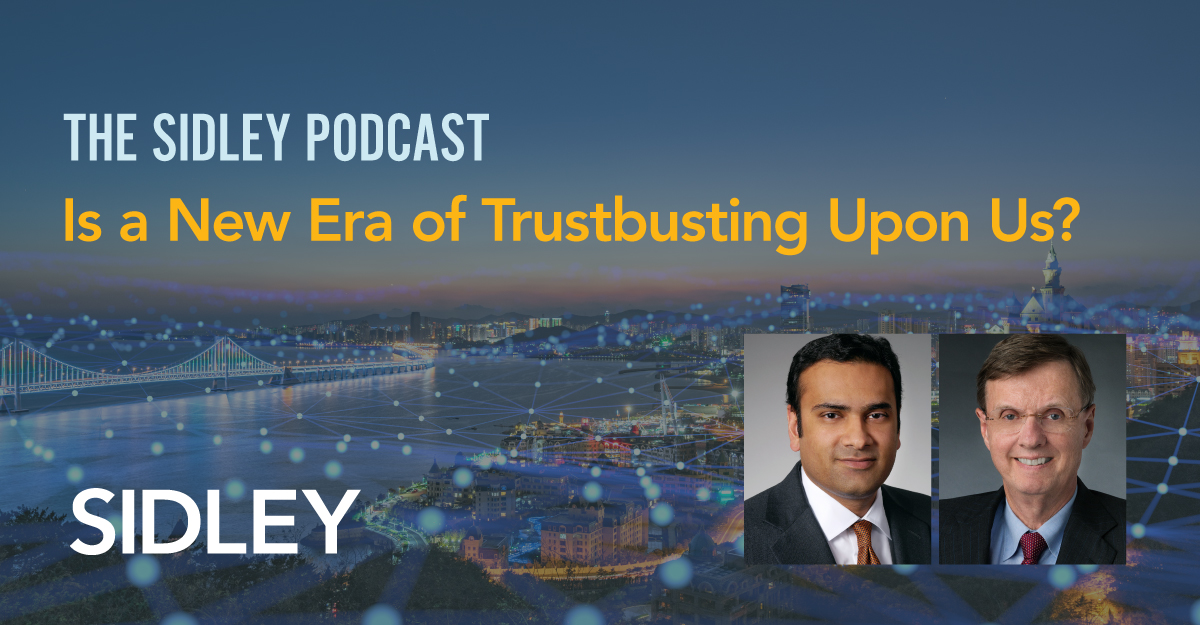 As the presidential election looms, a new report by the House Judiciary Committee's Antitrust Subcommittee is taking aim at giant technology companies. It charges that these once-underdog startups have been transformed into monopolies, and proposes changes to antitrust law that could lead to the prosecution and breakup of these companies and many others. How has antitrust evolved, and where is it going? Is this the dawn of a new era of trustbusting?

Our latest episode of The Sidley Podcast grapples with those questions and many others. Join host and Sidley partner, Sam Gandhi, as he speaks with one of the firm's thought leaders on the subject — Senior Counsel Tim Muris, a member of Sidley's Antitrust/Competition practice and the only person ever to be the director of both of the Federal Trade Commission's enforcement bureaus, Competition and Consumer Protection, prior to serving as its chairman from 2001 to 2004.
Executive Producer: John Metaxas, WallStreetNorth Communications, Inc.
https://www.sidley.com/en/insights/newsupdates/2020/10/podcast-is-a-new-era-of-trustbusting-upon-us