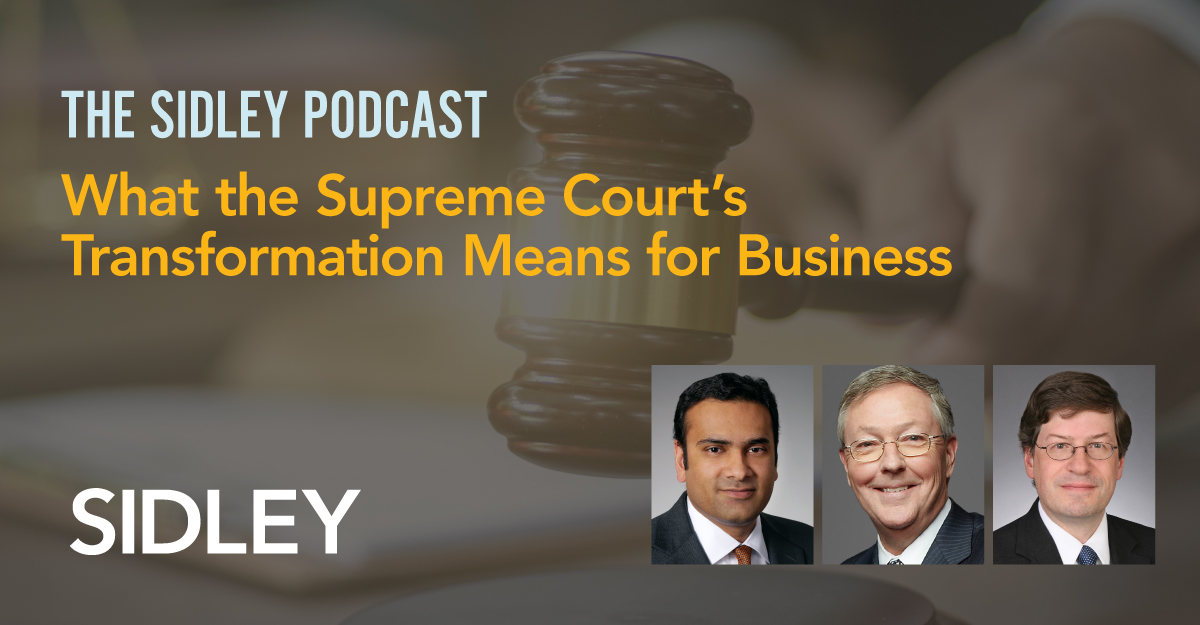 The Supreme Court of the United States has been transformed with the passing of Justice Ruth Bader Ginsburg and the confirmation of Justice Amy Coney Barrett. These events shift the high court further to the right. What will this mean for President-elect Joe Biden's agenda? How will the new court rule on business cases? What are the cases to watch in 2021? Our latest episode of The Sidley Podcast grapples with those questions and many others. Join host and Sidley partner, Sam Gandhi, as he speaks with two of the firm's thought leaders on the Supreme Court — Carter Phillips and Peter Keisler.
Carter is one of the most experienced Supreme Court and appellate lawyers in the country. Since joining Sidley, he has argued 79 cases before the high court, more than any other lawyer in private practice.
Peter is a former acting attorney general. His practice before the Supreme Court, federal courts of appeals and federal district courts has included the leading role in the nation's most important and successful commercial and regulatory cases of the past several years.
Executive Producer: John Metaxas, WallStreetNorth Communications, Inc.
https://www.sidley.com/en/insights/newsupdates/2020/12/podcast-what-the-supreme-courts-transformation-means-for-business