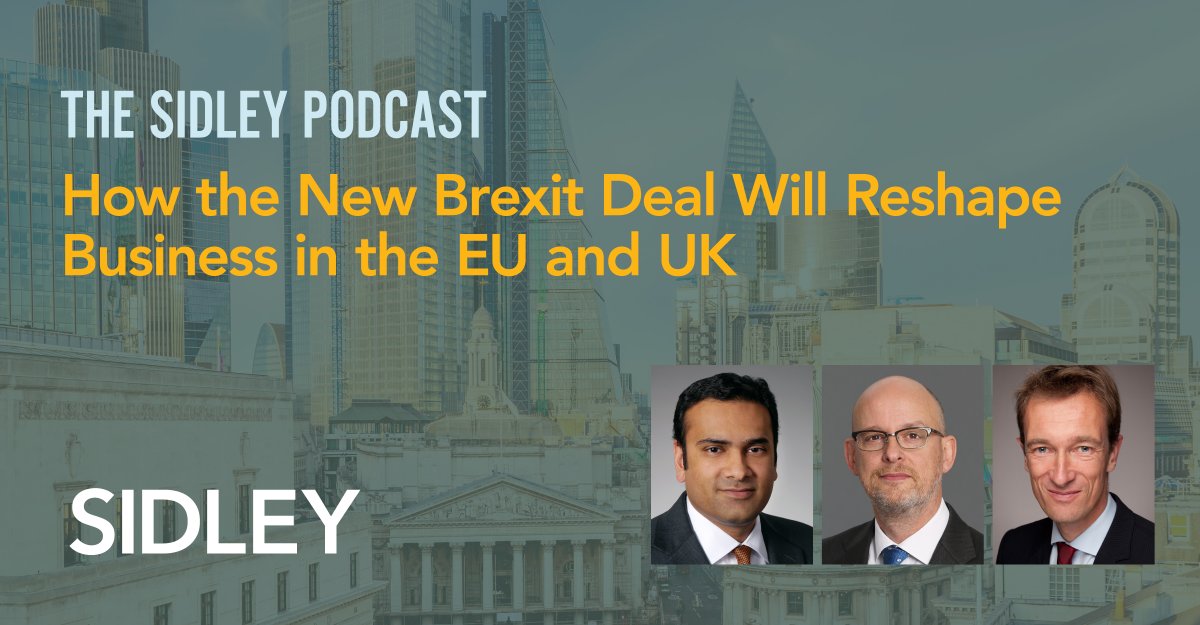 February 2021
Brexit is finally here. It's been four and a half years since citizens of the United Kingdom voted to leave the European Union. A deal has been struck, and the UK is out. Companies worldwide are still asking questions. What laws now apply in the UK? Are investment and trade easier — or does bureaucracy reign? And what opportunities exist amid the uncertainty? Our latest episode of The Sidley Podcast grapples with those questions and many others. Join host and Sidley partner, Sam Gandhi, as he speaks with two of the firm's thought leaders on Brexit — Nick Brittain and Nicolas Lockhart.
Nick Brittain is a senior counsel in Sidley's London office and a member of the firm's Global Finance, Investment Funds, and Real Estate practices. He has a broad range of experience in the area of structured finance and securitization.
Nicolas Lockhart is a partner in Sidley's Geneva office and a member of the firm's Global Arbitration, Trade, and Advocacy practice. He focuses on the development of enforcement of international trade rules, particularly at the World Trade Organization.
Executive Producer: John Metaxas, WallStreetNorth Communications, Inc.