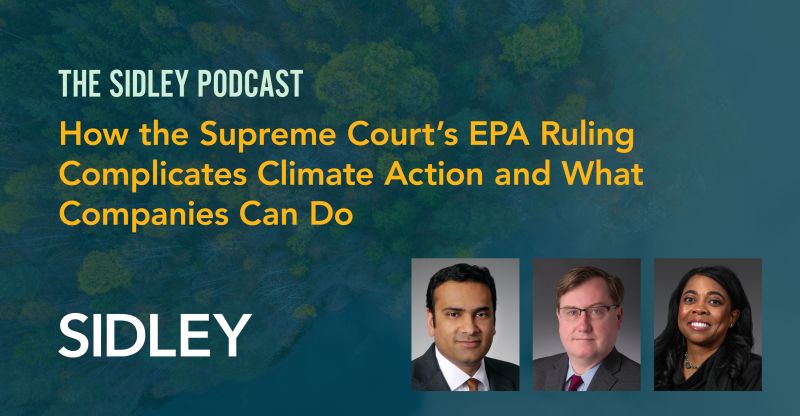 AUGUST 25, 2022
The Supreme Court's recent decision in West Virginia v. EPA clips the EPA's ability to address climate change and may fundamentally alter the administrative authority of other federal agencies to tackle big problems.
As state and local governments find ways to fill the void, shareholders are demanding a response from Corporate America. How seismic is the ruling? Will it doom our efforts to address climate change? And what impact will the enactment of the Inflation Reduction Act have on the ruling? Join The Sidley Podcast host and Sidley partner, Sam Gandhi, as he speaks with two of the firm's thought leaders on these subjects — Justin Savage and Simone Jones.
Executive Producer: John Metaxas, WallStreetNorth Communications, Inc.
Listen at: https://www.buzzsprout.com/804113/11179605-how-the-supreme-court-s-epa-ruling-complicates-climate-action-and-what-companies-can-do