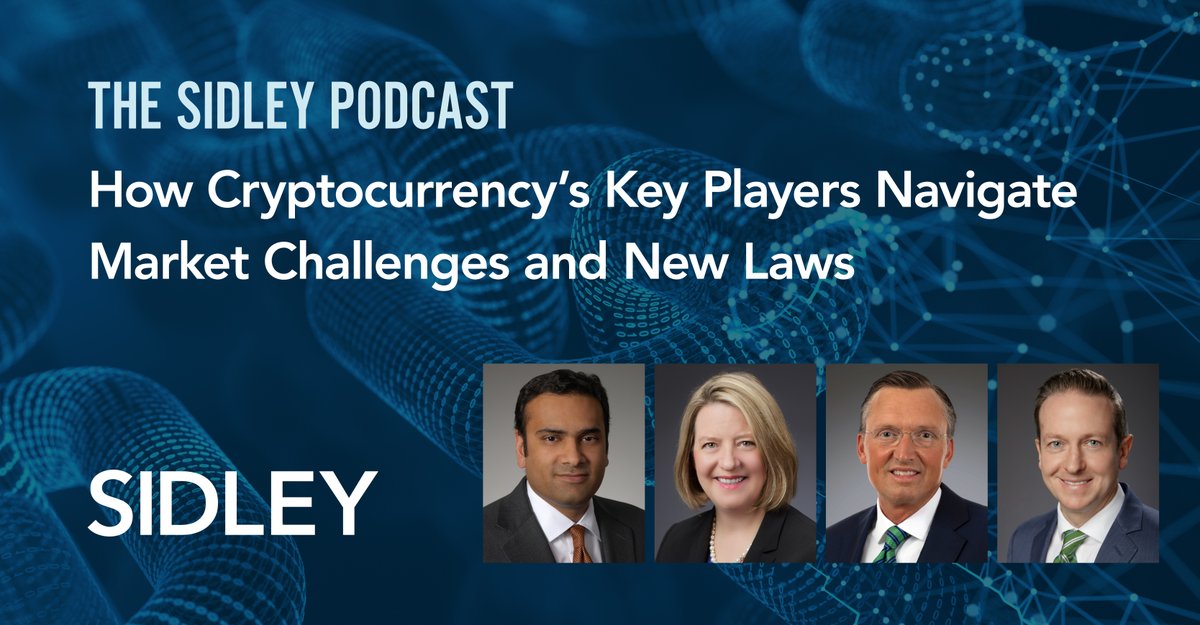 OCTOBER 5, 2022
It's a wake-up call for the cryptocurrency industry. Falling prices have created dangers — but also opportunities for market participants. How will investors, lenders, and the courts respond? What new laws could be imposed, and who will end up on top?
Join The Sidley Podcast host and Sidley partner, Sam Gandhi, as he speaks with three of the firm's thought leaders on these subjects — Teresa Wilton Harmon, Stephen Hessler, and Dennis Twomey.
Teresa is the managing partner of Sidley's Chicago office, a member of the firm's Executive Committee, and a partner in the firm's Global Finance practice. She focuses on financial transactions and commercial law.
Steve is the global practice leader of Sidley's Restructuring group. His practice encompasses representing debtors, creditors, and investors in corporate Chapter 11 cases, out-of-court restructurings, and acquisitions.
Dennis is a partner in Sidley's Restructuring group. He has more than 20 years of experience representing clients in complex corporate restructurings and bankruptcies.
Executive Producer: John Metaxas, WallStreetNorth Communications, Inc.