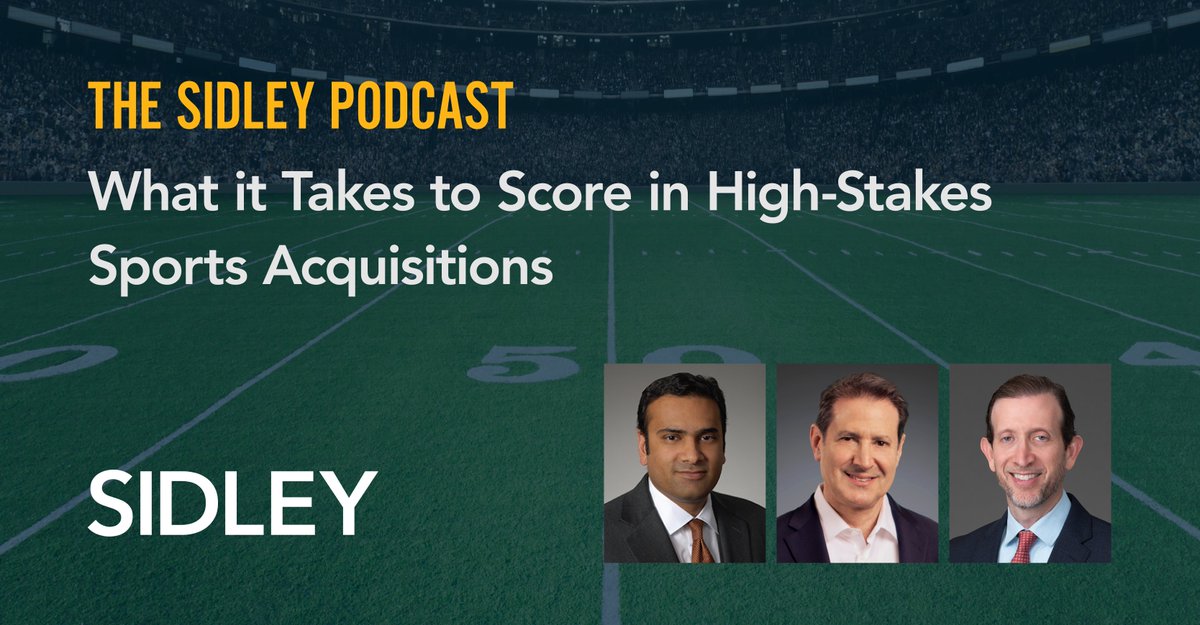 It's time to play ball, both on the field and off. As this year's pro football season culminates with the big game, the business of sports is booming. More teams are for sale, buyers are lining up, and valuations are through the roof. Join The Sidley Podcast host and Sidley partner, Sam Gandhi, as he speaks with two of the firm's thought leaders on the sports industry — Charles Baker and Irwin Raij. They discuss the acquisition of sports teams and their media assets, the lure for investors, and emerging trends in the industry.
Chuck is a partner in the firm's New York and Miami offices and co-chair of Sidley's Entertainment, Sports and Media team. He represents investors in professional sports businesses and teams and advises on sports entertainment transactions. With decades of experience in the industry, Chuck has represented sports franchise investors across numerous U.S. and international leagues.
Irwin is a partner in the firm's Miami office and co-chair of Sidley's Entertainment, Sports and Media team. He focuses his practice on the business of sports, including team acquisitions and sales, stadium and sports-anchored development, and media. This includes having handled matters involving the European soccer leagues, Major League Soccer, Major and Minor League Baseball, the National Basketball Association, colleges and universities, and the National Football League, among many others.